Are you having difficulty sourcing groceries and basic essentials?
There are numerous organisations and companies that can deliver food and groceries to you while you are in isolation.
UQ Hardship Hampers
Please note: Final hamper availability for this weekend has been exhausted. We plan for more hampers to be available from Tuesday 31 March.
Through working with our partners we have been able to secure a supply chain this week for non-perishables and have been able to access additional funding from UQ's Hardship Scheme to enable us to provide students in need with hampers free of charge if they are undergoing hardship.
We have limited stock levels and these hampers are available until Sunday 29 March. We are in discussions with our suppliers and more hampers may be available in the following days.
A big thank you to our partners at UQ Union and UQ Sport for their valuable food donations that have helped make this possible.
If you are experiencing hardship, order now.
UQ Help Hampers
During this challenging time UQ is working with our supermarkets to source and deliver hampers of basic supplies for our students in self isolation for a small fee. These hampers can be delivered to your door by the UQ Community daily.
Note: Orders must be received by 12pm each day for same day delivery. Our hampers are made up of non-perishable items we can access in bulk and are subject to change.


Other options you could try include:
Hampers and catering options
Meal Delivery website and apps
General/Grocery Deliveries
---
Hamper delivery available for:
More dates coming soon.
Sunday 29 March
Price: $25
Hamper Contents:
Cereal
Instant Noodle Meals
Chicken Stock
Microwavable Rice
Long Life Milk
Up & Go Drink
Oat Slice
Granola Bars
Tea Bags
Dairy Milk Chocolate
Fruit
Biscuits
Lip Balm
Milo Bar
Coffee
Sugar
Chocolates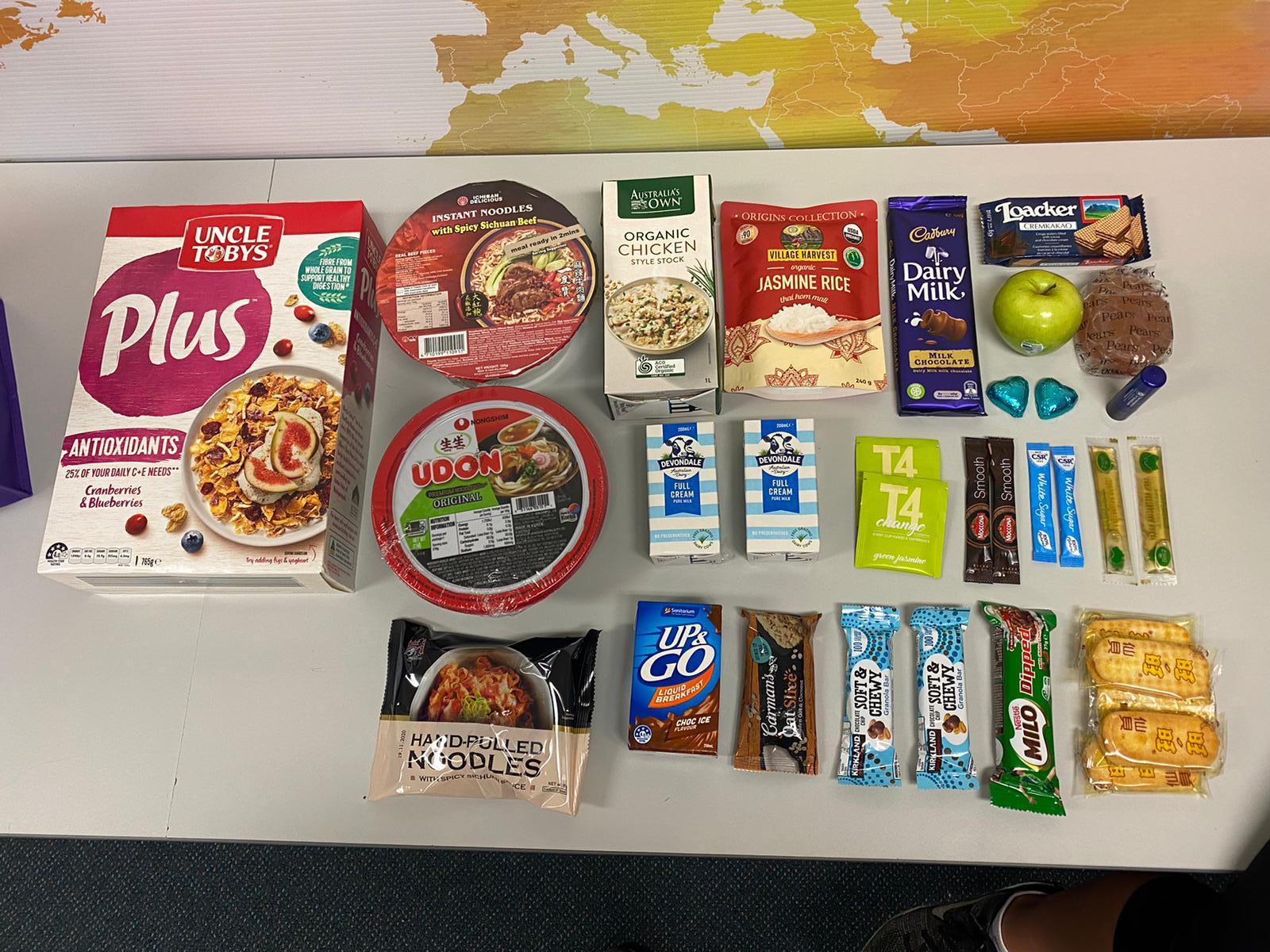 Other assistance
If you're unable to obtain groceries through these channels, call 13 HEALTH (13 43 25 84) and they will ensure that groceries get to you. 
Are you feeling isolated and need assistance?
There is help available for those who need it - please contact Student Services to talk about care packages and other support we have available.