UQLife
Student Central (Building 42)
The University of Queensland
St Lucia QLD 4072, Australia
Student Services office hours
Monday to Friday
8am to 5pm
Meet the Team
Meet the Student Experience team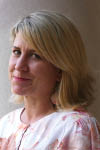 Sybilla Wilson
Senior Service Improvement Manager
I have enjoyed bringing the campus to life and being involved with the Peer Mentoring Project, Student Staff Partners, Campus Activation, increasing volunteering and representative opportunities for students and the development of the UQlife Brand. My favourite time of year is during the BLOOM festival where the campus is filled with magic!
---
Ashleigh Huddy
Student Experience Coordinator
I have been privileged enough to watch the Student Experience grow on campus and online, creating a sense of belonging that leads to ongoing success in students' studies, as well as in their personal and social life.
---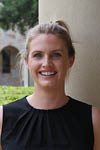 Bec Dwan
Welcome and Induction Coordinator
 In my role, it's my aim to inspire new and returning students to feel comfortable at UQ, to be prepared for their studies and to actively engage and participate in campus life. I'm originally from a small country town on the Darling Downs and in my free time I love playing and watching sport and spending time with family and friends.
---
Cherrine Chan
Student Experience Officer
Prior to this role, I was at UQ Sport for nearly 10 years as well as a research scientist at AIBN at UQ. This experience has helped me contribute to the student experience on campus by engaging with students and creating a sense of belonging and connection. Fun fact, I have around 137 plants and counting! 
---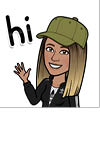 Jess Saolele
Student Experience Officer
I am a NZ born Samoan from Porirua, Wellington.  I have a background in community engagement, sport & recreation, health and events. My focus and passion has always been to provide postivie experiences and influences, advocacy, opportunities for growth, learning and education. I believe "when you know better, you do better" - Maya Angelou. 
---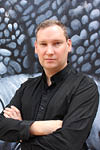 Kristopher Brown
Student Experience and Engagement Officer
I have an extensive background spanning marketing and communications, project management, data analytics, event and production management across a variety of industries and multiple states. I have a passion for promoting student engagement and incorporating the student voice and perspective into everything we do.
---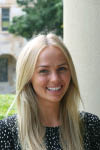 Nina Moore
Student Experience Officer
I believe that what we do brings the UQ community together, connecting students, staff and alumni. I really enjoy working with stakeholders across the University on large scale projects such as the  annual UQ NAIDOC and BLOOM Festivals. Originally from Zimbabwe, me and my family moved to Australia in 2001. 
---
Sanda Vesara
Student Experience Officer
Over the past five years I have witnessed the campus come alive as we implemented more activations, events and experiences, engaging students and strengthening their sense of belonging. On the weekends I enjoy going on adventures and exploring new places. My family originates from Bosnia in former Yugoslavia and migrated to Australia in 1994.
---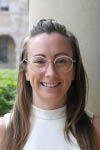 Sarah Jeffrey
Student Experience and Engagement Officer
I am passionate about enagaging students with everything UQLife does, specifically creating a sense of belonging, community and fun! I am originally from Victoria and barrack for the Geelong Cats in the AFL. 
---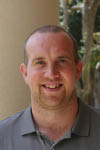 Andy Parkinson
Volunteering Coordinator
I became Volunteer Co-ordinator in 2020, after working at the Institute of Continuing & TESOL Education. Prior to this I worked in Higher Education in London for 4 years.  Through this time I have enjoyed delivering a range of programs and services that build social connections, develop skills and support students in getting the most out of their university experience. 
---
Sarah Henderson
Mentoring Project Coordinator
My greatest joy in life is supporting students to navigate towards their own personally determined future! To quote my idol Leslie Knope of Parks & Recs, "The only way we can get by in this world is through the help we receive from others." Through my role, I aim to create connections which make everyone's journey at UQ and beyond a little easier with a helping hand.
---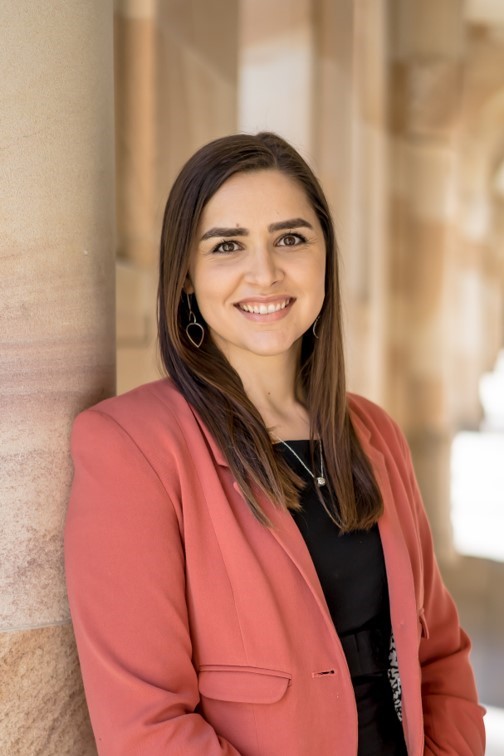 Alex Crook
Student Partners Coordinator - Representation and Engagement
Combining nearly 5 years in higher education coordinating student volunteers, programs and events, and many more in my own tertiary studies, I firmly believe that students are the greatest asset of any university. I'm excited to be in a position to promote partnership with UQ students through maximising and supporting the student voice in ways that will make a positive impact on their university experience.
Other contacts
Get general information, support or referrals on UQ processes and support including: health and wellbeing, accommodation, learning assistance, counselling, international student support, support for students with accessibility or cultural requirements, illness, injury or mental health conditions.
---
Opportunities to enrich your student experience at UQ and develop your employability.
---
Thinking of applying to UQ? Find out all you need to know about study and life at UQ.
---