A must-do program for all new students
About the Get Set program
Get Set is a program that is student-led and designed to help new students connect, make new friends and get to know the UQ community from orientation and beyond. Your student mentors will give you insider tips based on their own experiences and answer all your questions about university life, programs to get involved in, how to get support, the best places to get food and coffee and so much more! During the course of the program, you can expect to meet other new students in your faculty, have access to peer mentors, attend group meet-ups and attend social events together.  
Get Set is flexible and will complement your orientation program and studies.     
Peer Mentor registrations for Semester 1, 2023 are now open.
How it works
Connect with students from your faculty
Get paired with Mentors and access their tips and tricks
Runs for the first few weeks of University
Be a part of a community, attend events and make new friends!
What are the benefits of joining Get Set?
Fast track settling into university
Connect with other new students in your faculty
Learn the basics from your assigned student mentors
Attend campus events with your group
Go on a campus & faculty tour
Have your university questions answered
Learn all the university tips and tricks
Flexible and works around your schedule
Learn from student mentors
During the four week program you will have access to mentors to ask any questions and get guidance as you settle in
This program will fas-track your knowledge of classes, campus life and the opportunities available to you as a UQ student
You will be paired with student mentors and a small group of new students from your faculty for the first four weeks of University life
Attend orientation events together
The program is extremely flexible in commitment and offers the opportunity to catch up with your group when it suits your schedule
Become a Get Set Mentor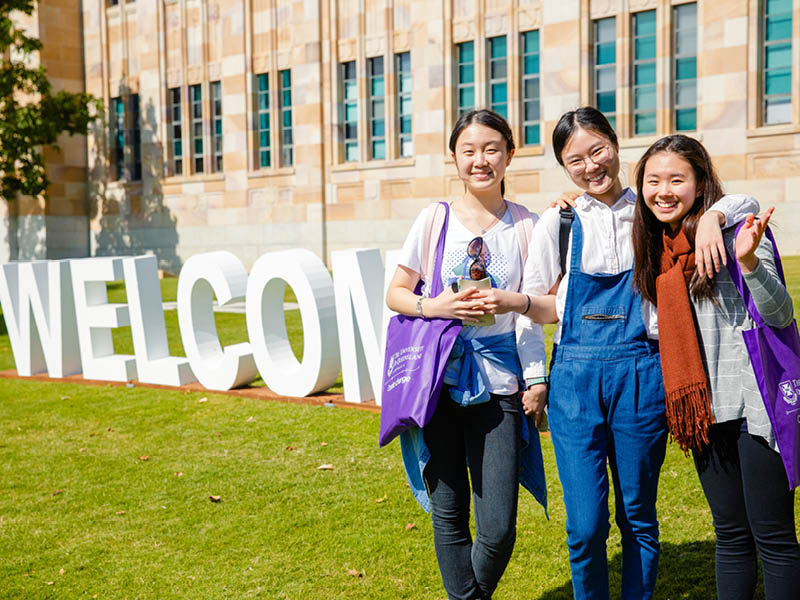 As a Get Set peer mentor, you will translate the skills and knowledge you have gained from your university experience into tips and guidance for new students. This can include your tips on how best to prepare for their first assignment to find the best coffee on campus. The program is a great way to give back to the UQ community while also developing leadership, communication and coaching skills. All peer mentors who complete the program can also get credit towards the UQ Employability Award. 
As a Get Set peer mentor, you will be expected to:
be available for a minimum of 2 hours per week from Week 1 to Week 6
attend the Get Set Mentor Induction which will provide training in coaching and positive role-modelling strategies
maintain agreements to meet and check in with your mentee group
contribute to the development and enhancement of the program by providing constructive feedback
Get Set registration is open for Semester 1, 2023.