Murri Trivia Night (Online) National Reconciliation Week
3 June 2022

6:30pm

–

8:30pm
Join UQ co-hosts Corin from the Goorie Berrimpa Collective and TJ from the South Pacific Islander Association for a Live Trivia night via Zoom in celebration of National Reconciliation Week! The night will be open to everyone including friends and family of UQ.
Two rounds of trivia questions will be posed to groups of six via breakout rooms. Choose your own team or be randomly selected! (Teams to be selected upon registration). Make sure you arrive early so you don't miss all the fun!
Everyone's a winner at Murri Trivia!
Winning team members will receive a Reconciliation Artwork Pack. There are also prizes for Most Innovative Team Name and Best Dressed Team and Individual.
REGISTRATION
Registration is FREE! Once registered, you will receive an email confirmation with the zoom link to the Trivia.
PROGRAM
• 6.30pm - 7.00pm - Welcome, Acknowledgement and explanation of rules
• 7.00 -8.00pm - Trivia rounds
• 8.00 - 8.30pm - Winner announced
About Goorie Berrimpa
Goorie Berrimpa means "Meeting Place" in the local tribe, Turrbal language. The name suggests that members of the Collective are part of a community no matter where they are from traditionally in the country or what they study. We hope to provide a sense of belonging for all Indigenous students studying at the University of Queensland and bring culture and education together.
Throughout the year Goorie Berrimpa hosts a variety of social functions which are open to all students within the collective. We encourage people to come and get involved in the life of Goorie Berrimpa. Events that are hosted by the collective provides an excellent opportunity for Aboriginal and Torres Strait Islander students to meet new friends, create great memories, and learn more about Aboriginal and Torres Strait Islander culture.
About South Pacific Islander Association
Established in 2014, The University of Queensland South Pacific Islander Association (UQSPIA) is the heart and dream of a small group of UQ Pasifika students. Their hope was to create a society, home, and safe space for Pasifika students making their journey in tertiary education and welcome Pasifika youth of various pathways, to meet, share, and thrive in their academic, cultural, and spiritual commitments as a village, a family.
It is our commitment to embrace, share, and celebrate Pasifika culture, voices, and people. We welcome you to join our village, our family and let the oceans that connect us be the beginning of shared stories and journeys.
About National Reconciliation Week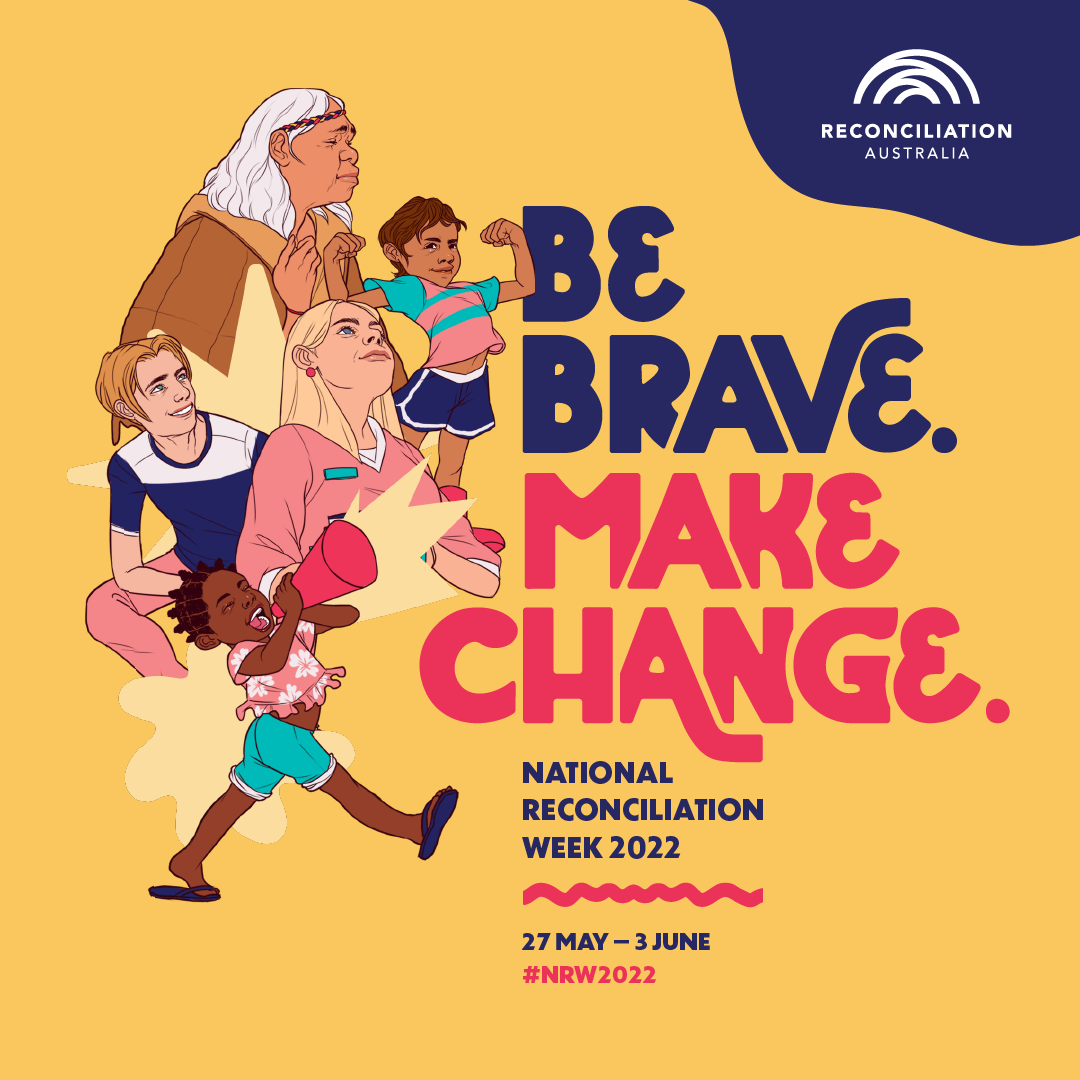 National Reconciliation Week (NRW) is a time for all Australians to learn about our shared histories, cultures, and achievements, and to explore how each of us can contribute to achieving reconciliation in Australia.
Reconciliation must live in the hearts, minds and actions of all Australians as we move forward, creating a nation strengthened by respectful relationships between the wider Australian community, and Aboriginal and Torres Strait Islander peoples. 
UQ will be holding a number of events and activations from 27 May-3 June to commemorate National Reconciliation Week.