School of Psychology Reconciliation Week Panel
31 May 2022

11:00am

–

1:00pm
The School of Psychology is committed to upholding the "Be Brave. Make Change" theme, during Reconciliation Week and throughout the entire year. A major part of this is encouraging conversations and reflection on our reconciliation actions thus far and future goals. In this spirit, we welcome you to join us for a panel discussion on the Be Brave. Make Change theme.
Chair:
Nell Angus (Project Manager, Indigenous Engagement) \
Panel members:
Virginia Slaughter (Head of School, UQ School of Psychology)
Mark Nielsen (Professor, UQ School of Psychology)
Hayley Williams (Research Officer, UQ School of Psychology and Poche Centre for Indigenous Health)
Kathryn Martin (Associate Lecturer, UQ School of Health and Rehabilitation Sciences and Poche Centre for Indigenous Health)
Following the panel discussion, please join us to enjoy a light lunch provided by a First Nations catering company while we engage in a fun, interactive activity to identify personal and school-wide Reconciliation goals.
About National Reconciliation Week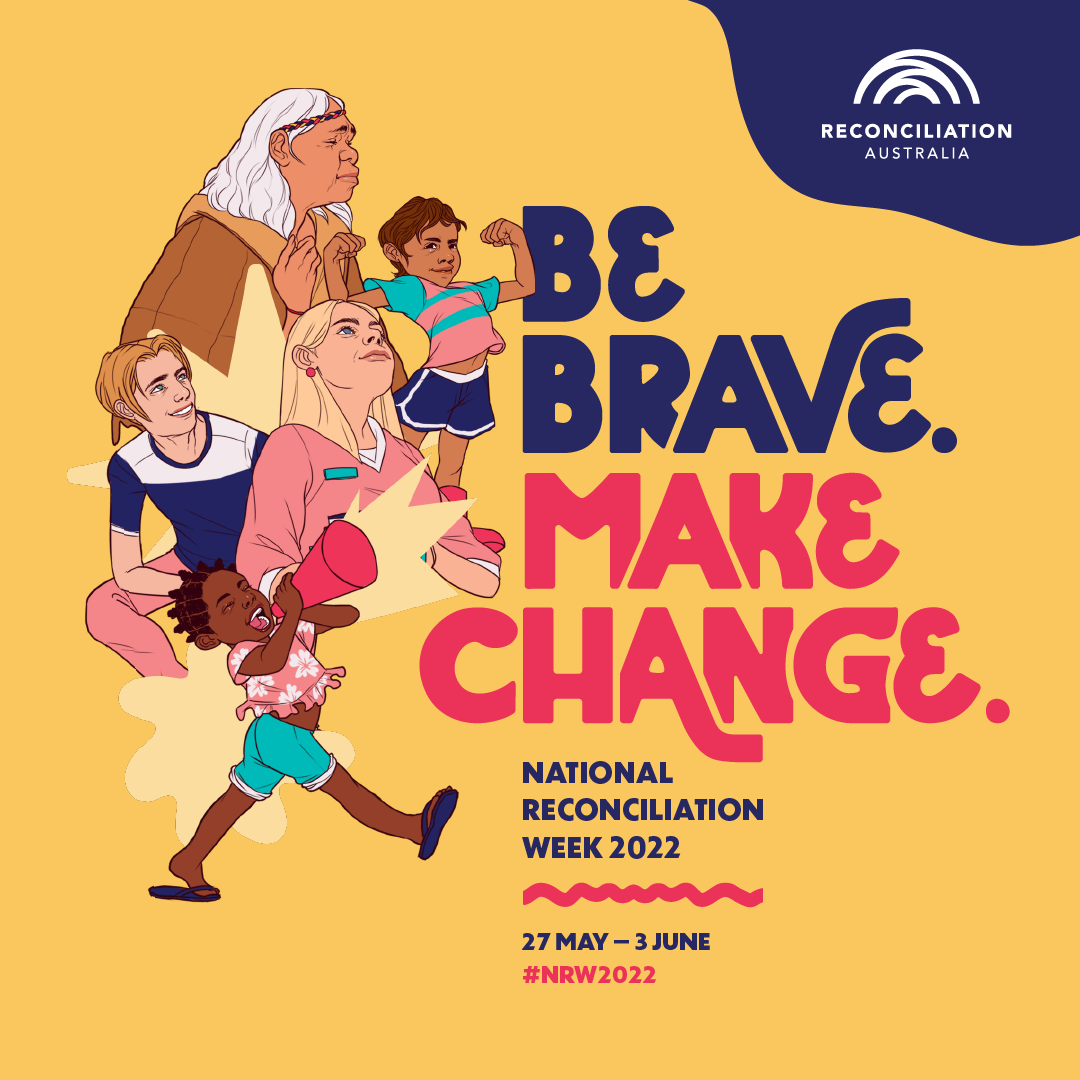 National Reconciliation Week (NRW) is a time for all Australians to learn about our shared histories, cultures, and achievements, and to explore how each of us can contribute to achieving reconciliation in Australia.
Reconciliation must live in the hearts, minds and actions of all Australians as we move forward, creating a nation strengthened by respectful relationships between the wider Australian community, and Aboriginal and Torres Strait Islander peoples. 
UQ will be holding a number of events and activations from 27 May-3 June to commemorate National Reconciliation Week. 
Venue
Sir Llew Edwards Building (14), St Lucia campus