Always Was, Always Will Be.
In 2020 The University of Queensland is proud to once again celebrate NAIDOC Week. While nationally, NAIDOC Week may have moved to November, we are taking the opportunity to celebrate the event early in Semester 2 when all students can experience the events whether you are studying on campus or online.
NAIDOC Week celebrations are held across Australia each July to celebrate the history, culture and achievements of Aboriginal and Torres Strait Islander peoples. NAIDOC is celebrated not only in Indigenous communities, but by Australians from all walks of life. The week is a great opportunity to participate in a range of activities and to support your local Aboriginal and Torres Strait Islander community.
Watch the Official Opening
About this year's theme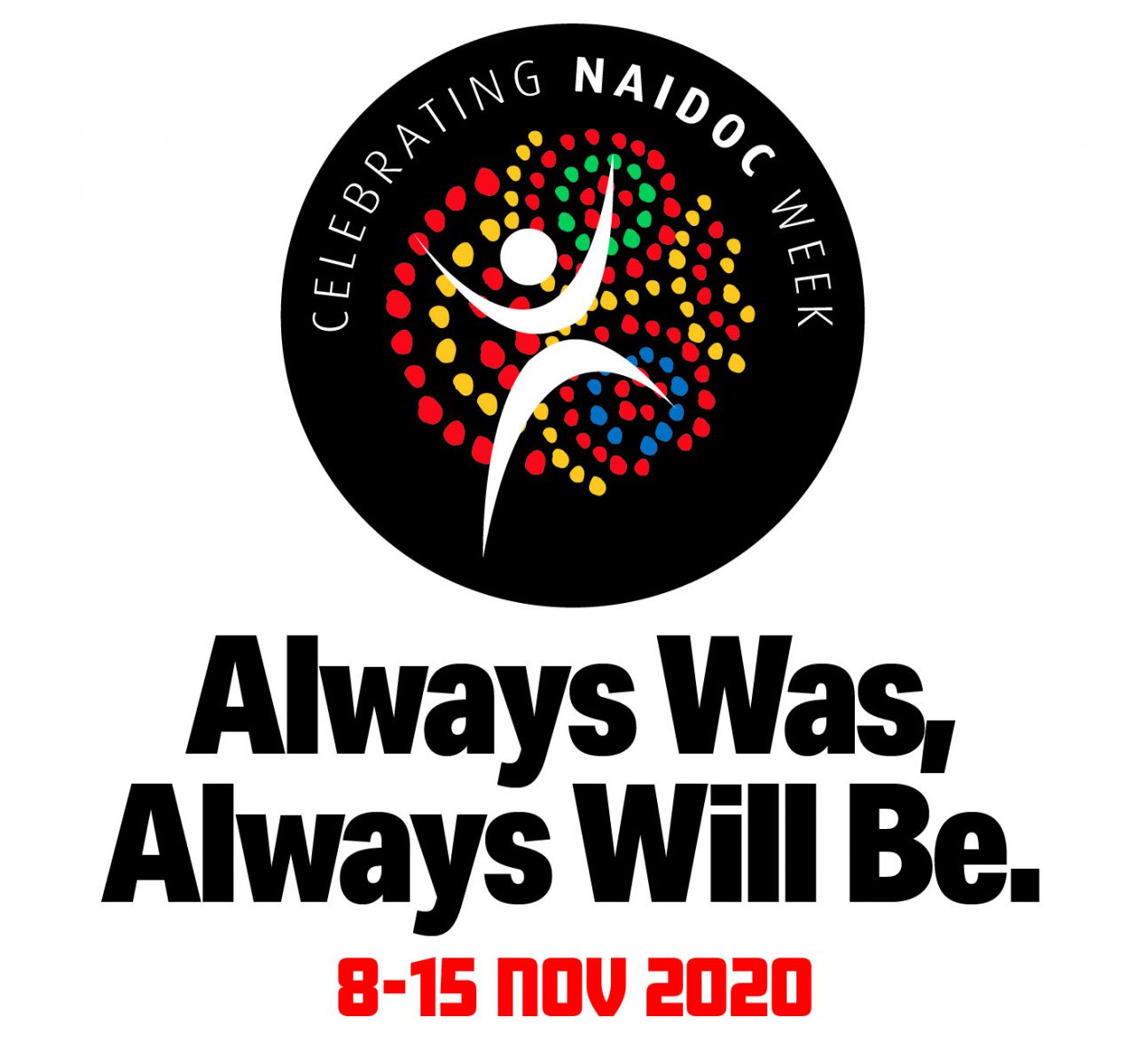 Always Was, Always Will Be. recognises that First Nations people have occupied and cared for this continent for over 65,000 years.
We are spiritually and culturally connected to this country.
This country was criss-crossed by generations of brilliant Nations.
Aboriginal and Torres Strait Islander people were Australia's first explorers, first navigators, first engineers, first farmers, first botanists, first scientists, first diplomats, first astronomers and first artists.
Always Was, Always Will Be. acknowledges that hundreds of Nations and our cultures covered this continent. All were managing the land - the biggest estate on earth - to sustainably provide for their future.
Find out more about this year's theme.
(From the official NAIDOC Week website)
Get excited for UQ NAIDOC Festival
Join us for the 2nd Stories for Reconciliation of the year.
We'll be discussing 232: The Last Day of Freedom 2020, a podcast by Lorna Munro.
Festival Highlights
Don't miss the official launch of UQ NAIDOC Festival for 2020. Featuring an Acknowledgement of Country by Professor Bronwyn Fredericks, and live traditional performances.
From the huge success the Murri Trivia is back again! Join UQ ATSIS Unit and UQLife for Live Trivia night via Zoom in celebration of UQ NAIDOC Festival!
This year we're keeping it local with Aboriginal and Torres Strait Islander performers who are local to Brisbane. Don't miss it.
Reflecting on a UQ Forum, DATSIP's 2019 Review of the Qld Indigenous Cultural Heritage Acts - what role might scholars play in politics, legislation and policy? Join us on the Main Stage for a rousing discussion.
Always Was, Always Will Be Poetry Workshop with Anita Heiss
Join author Anita Heiss as she runs an online poetry workshop celebrating this year's NAIDOC theme, Always Was, Always Will Be. on Zoom.
Documentary Screening: In My Blood it Runs
A critically acclaimed observational feature documentary told through the eyes of a 10 year old Arrente/Garrwa boy, Dujuan and his family revealing challenges Dujuan faces both in his school and on the streets of Alice Springs.
Festival events
A full program of events will span our three Brisbane campuses and online to ensure that everyone in our UQ community can share in the celebration of this year's UQ NAIDOC Festival. From research highlights, to arts and crafts workshops, panel discussion and life performances, there is truly something for everyone in this year's festival.
COVID Safe Events
All events and spaces are operating in line with current guidelines. We ask that you please practice social distancing at all times.
You may attend an event or activity at a UQ location providing:
Have not been in close contact with an active COVID-19 case and are required to quarantine
You are feeling well and have not had a fever, cough, sore throat, headache, distorted sense of taste, shortness of breath, chills, vomiting or any cold/flu like symptoms within the last 24 hours.
Universities are agents of change and responsibility must be shared across all areas of UQ to create change. If you have any questions about Aboriginal and Torres Strait Islander Employment, you can visit the UQ Jobs webpage or contact:
Aboriginal and Torres Strait Islander Employment Team
Indigenous_employment@uq.edu.au
Acknowledgement of Country
The University of Queensland (UQ) acknowledges the Traditional Owners and their custodianship of the lands on which UQ operates.
We pay our respects to their Ancestors and their descendants, who continue cultural and spiritual connections to Country.
We recognise their valuable contributions to Australian and global society.