The 2021 Inaugural UQ Scholarships Week is an opportunity to generate greater awareness of the scholarships available to students, celebrate the achievements of scholarship recipients and recognise the important contributions of donors and partner institutions. The week will comprise of a range of existing scholarship events as well as some new signature events to raise visibility of scholarship activities across UQ.
Learn more
The University of Queensland manages a range of scholarship programs that provide financial support for, and a suite of engagement opportunities to, new and continuing students to support their success.  In addition to UQ's funded scholarship programs, the University also manages relationships with external partners, including prestigious scholarship providers and donors, government agencies and industry partners, to support students wishing to undertake study at UQ.
During UQ's historic Not if, When Campaign more than $90m was pledged to empower student success. This includes a community of nearly 1000 donors who stepped forward to support UQ's Create Change Scholarship Match initiative, creating over 130 new scholarship endowment funds to provide needs-based scholarships. With the first 25+ Create Change scholars now studying at UQ, Advancement plans to celebrate the contribution this community of donors has made so a UQ education is accessible to more students – year after year, generation after generation.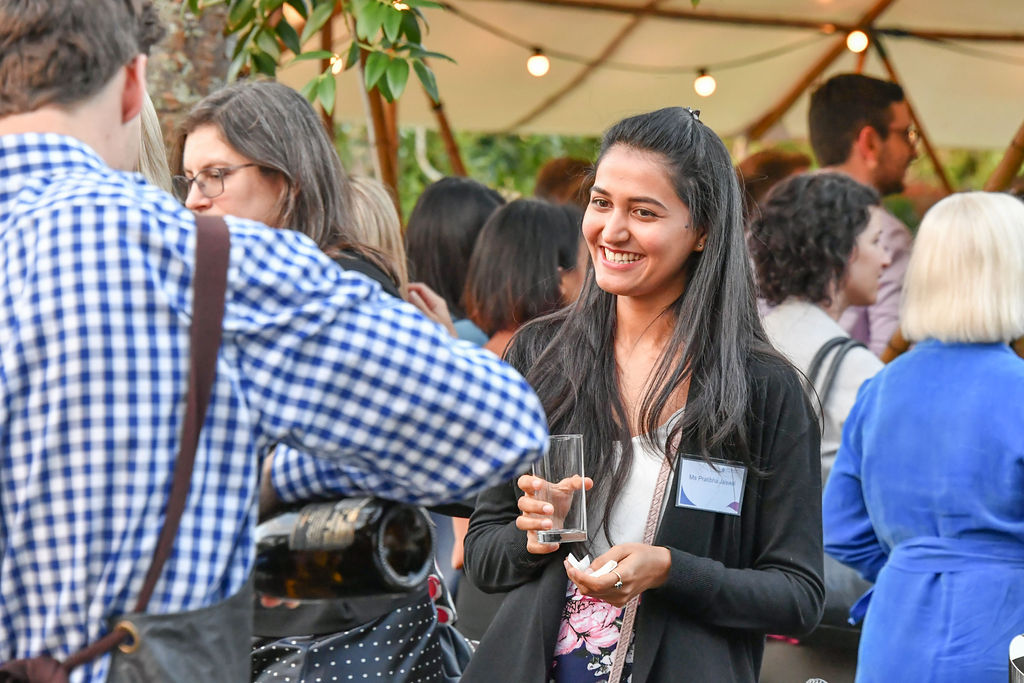 What's happening?
The week will include a mix of face-to-face and online information sessions, workshops, showcases, celebration events and more.  Whether you have previously received a UQ scholarship or are wanting to learn more about applying for a UQ scholarship, you can be sure there will be something that's right for you throughout the week.
Drop-in Information sessions
Unsure if you are eligible for a scholarship or if there may even be options available to you? Visit one of our Drop-in Information Sessions to chat and find out.
Mon 10 - Fri 14 May, 11am-1pm
Campbell Place
Wed 12 May, 11am-1pm
Central Walkway
Wed 12 May, 11.30am-1pm
Cafe Dose
Feature events
Online

The Prestigious Scholarships Virtual Info Session brings together major scholarship providers that support global study and research opportunities. Students, staff and alumni are invited to attend a virtual information session with scholarship providers and ask questions about the application process, and learn how you can stand out as a candidate.

Tue 11 May, 10am-2pm
Come learn about the New Colombo Plan (NCP) Scholarship and Mobility opportunities available for UQ Students. Hear from previous NCP recipients and learn from and their first hand experiences! What is NCP? NCP is a flagship initiative of the Australian Government to increase awareness of the Indo-Pacific region in Australia and strengthen our institutional relationships and people-to-people links through study, internships, mentorships and clinical placements undertaken by Australian undergraduate students.

Thu 13 May, 2.30-3.30pm
Room 273, Global Change Institute Building (20)
Faculty of Medicine - Prizes and Scholarships Awards
This annual event celebrates generosity, educational excellence and student opportunity. Join us to thank the Faculty of Medicine donors for their generous support, and recognise the Faculty of Medicine students' wonderful achievements in Medicine, Biomedical Sciences and Public Health.

Thurs 13 May, 6–8pm
Mayne Medical Building, UQ Herston Campus

By invitation only
If there's a UQ scholarship, you'll find it here. It doesn't matter if you're new to UQ, joining us from overseas, or midway through a research degree – your university experience will be easier and more affordable with a scholarship.