Wear it Purple Day on Friday 26 August is about fostering supportive, safe, empowering and inclusive environments for rainbow young people.
Wear it Purple was founded in 2010 in response to global stories of real teenagers, real heartache and their very real responses. In 2010, several rainbow young people took their own lives following bullying and harassment resulting from the lack of acceptance of their sexuality or gender identity.
We encourage all UQ students and staff to join us this year, on 26 August in celebration of Wear it Purple Day. Be part of a movement that has the potential to save thousands of lives. Be part of this change.
How to get involved and show your support
Participate in events
Check out the events happening during the week to show your support and get involved.
There is a full program of events happening right across UQ with panel discussions, movie screenings and trivia amongst many others, giving you the opportunity to show your support, learn and bring the purple!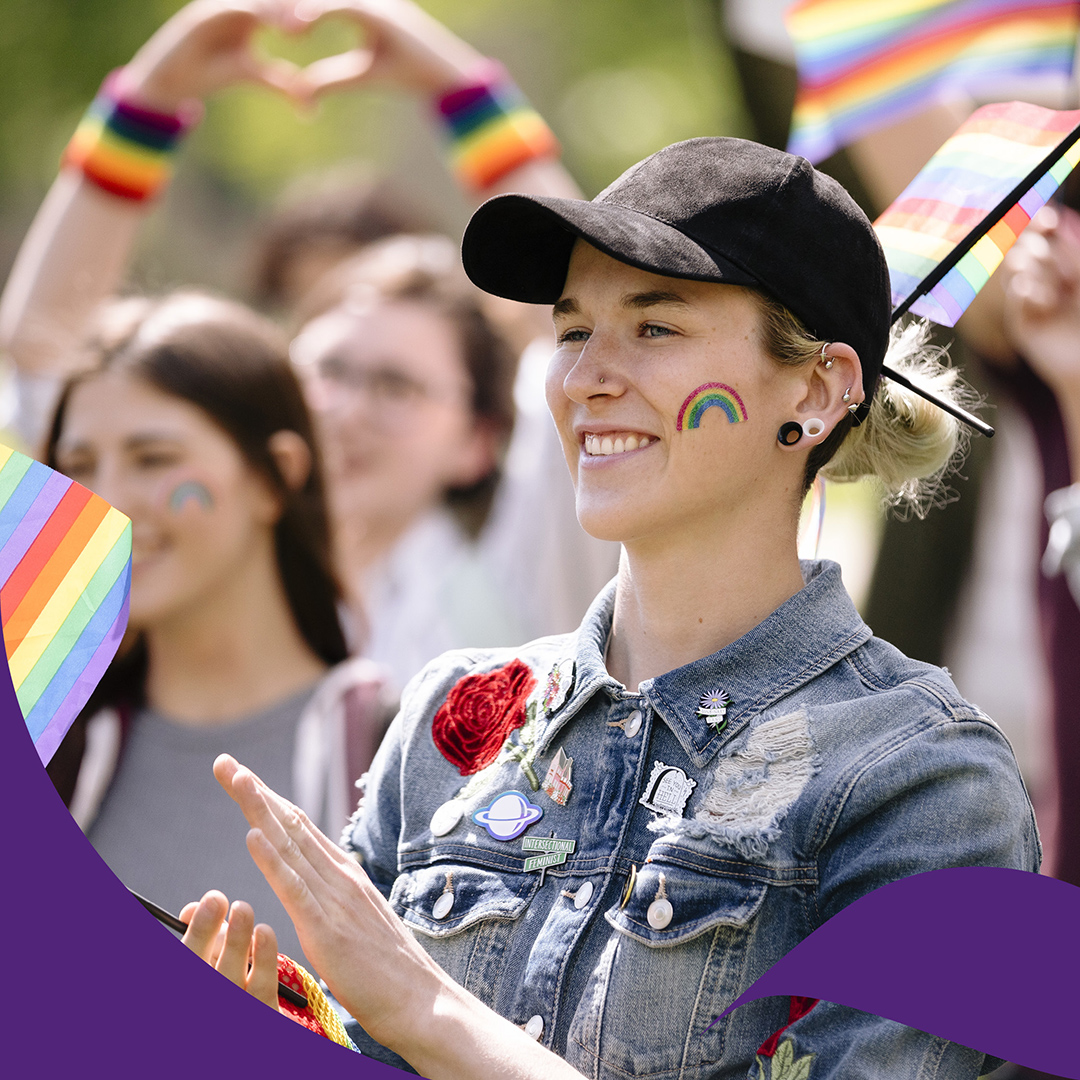 Wear it Purple
Wear something purple on Friday 26 August and post on social media to show your support. Make sure you use #WearItPurpleUQ.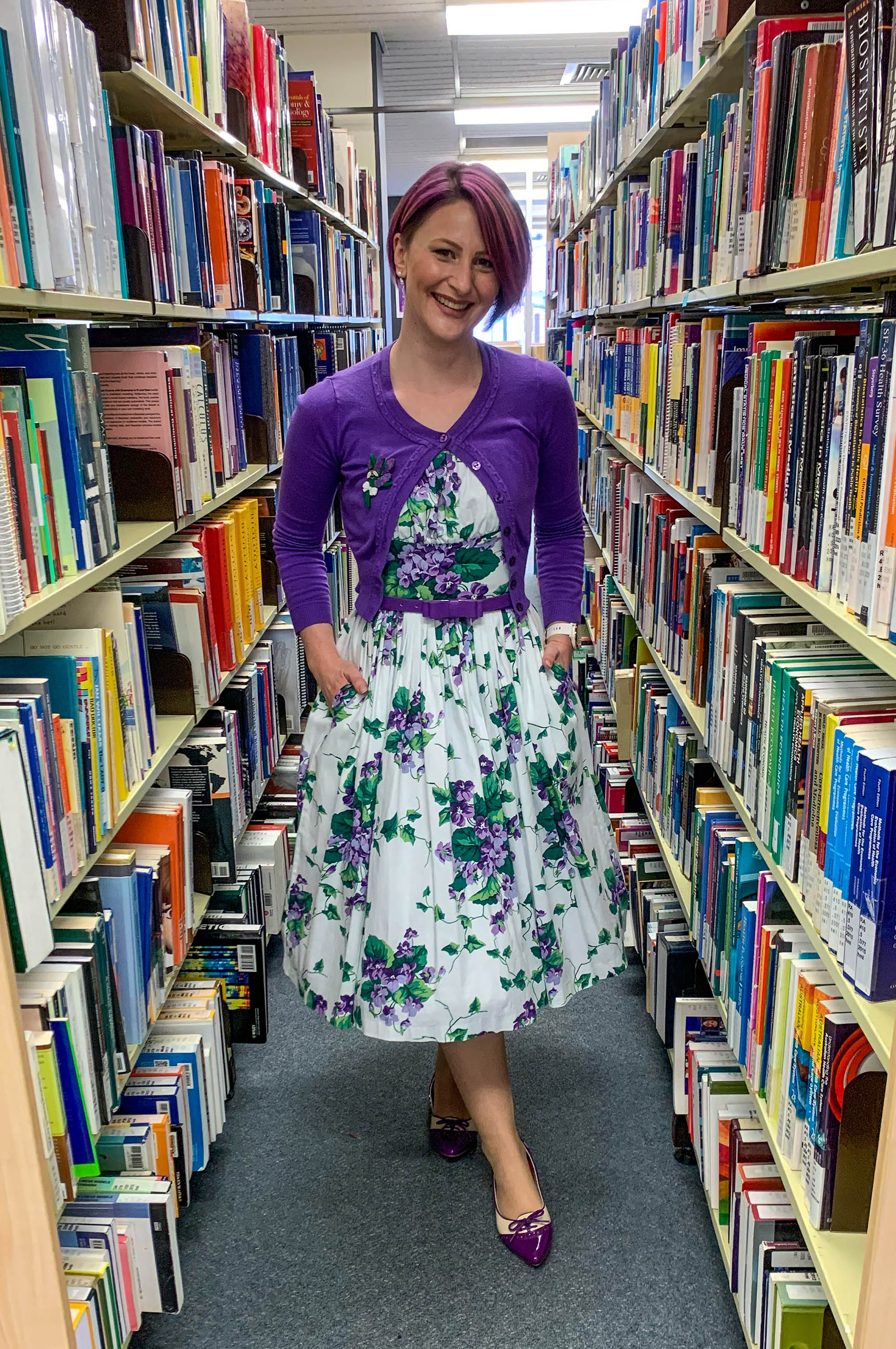 Everyday ways you can support LGBTQIA+ people
Place visible signs of support around your work/study space, and on Zoom (try our background image)
Wear your Ally badge/lanyard or other rainbow/pride badges
Include pronouns in your email signature and Zoom name
Listen
Take a stand against negative and destructive language and assumptions
Use people-centric language
If you get it wrong - correct yourself where appropriate and move on
Help to confront the silence and discrimination that normalises heterosexuality at the expense of people with diverse sexuality and gender
Educate yourself and be an agent of change to help develop and maintain an inclusive and diverse culture at UQ
The Ally Network is hosting an online panel event, "The importance of having an intersectional lens when providing support and services to LGBTQIA+ communities, in Higher Education and Beyond".  With guest panellists David Gong, Elias Blanch, Faith Ong and Leigh Fraser-Grey. Facilitated by Brooke Szucs.
Minorities in Media have selected a movie in line with our overall theme of intersectionality to celebrate Wear it Purple Day 2022. Enjoy a laid back end to your week with pizza and a feel-good movie, in celebration of Wear it Purple Day. We will also be passing a bucket around to raise money for Open Doors Youth Service.
BEL Faculty Wear It Purple Colour Run-Walk and Rainbow Bake Sale
12-2pm, Friday 26 August
Head to Playing Field 2 to participate or just watch the fun. Drinks will be available to purchase afterwards at The Pavilion.
Queer Collective Sausage Sizzle
Come and buy a snag from the UQU Queer Collective Sausage Sizzle and raise money for Open Doors Youth Service. Open Doors is an incredible service that provides support to LGBTIQA+, sistergirl and brotherboy youth aged 12-24, such as assistance with housing, employment, education or emergency supply food.
Friday 26 August, Campbell Place

Wear it Purple Day morning tea @TRI
Enjoy a cuppa and baked delights for a gold coin donation to Wear it Purple Day. Organised by UQDI ED&I, ED&I Mater research and QUD HDR Student committees.
9-11am, 26 August: L7 Lounge Room

Celebrate Wear it Purple Day with UQ School of Pharmacy and QAEHS
Join UQ School of Pharmacy and QAEHS as they proudly celebrate Wear it Purple Day. Head to inner sPACE at PACE at 10.30am on Friday 26 August.