Tina Wang graduated in 2019 (Bachelor of Civil Engineering and Commerce) and shares her experiences of undertaking the Employability Award and the impact it is having on her career.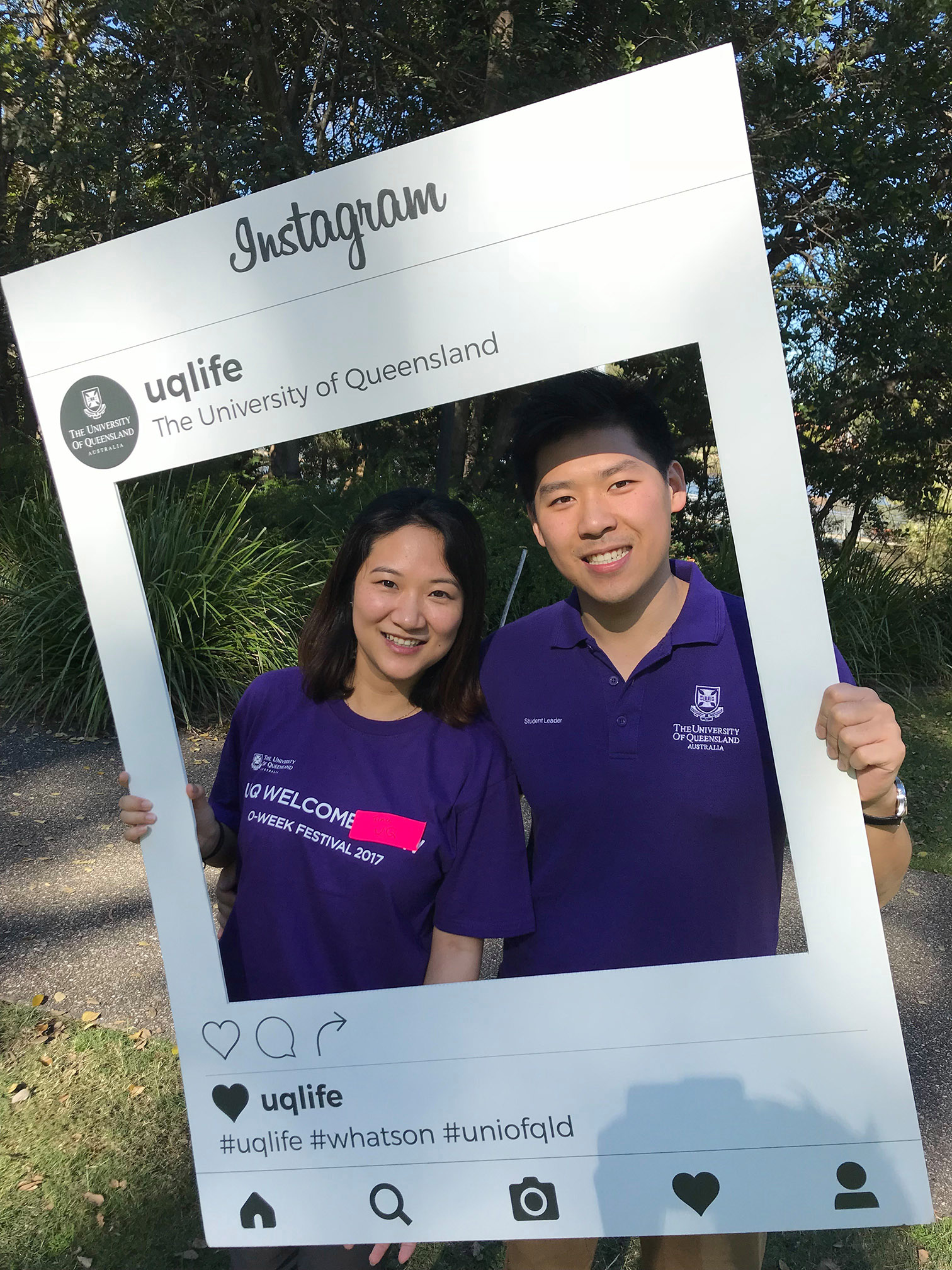 My biggest motivation for participating in the Employability Award was to further develop my personal and professional capabilities whilst being able to interact with different people, explore areas outside of my comfort zone, have fun and meet new people who share common interests. Most importantly, making myself more employable for the future competitive workplace.
As a graduate, I am now working on civil infrastructure projects across Queensland and interstate with Arup, including major road upgrade and level crossing removal for the public sector. I help design and implement surface water strategy and flood mitigation.
One key activity I completed as part of the Award process was the UQ Mates program.  In doing so, I had the opportunity to work with students from different backgrounds as a team to organise student events both on and off campus to create a sense of belonging. This activity encouraged me to become actively involved in other extra-circular activities, such as the UQ EAIT Scholar Program to gain more insight into the professional engineering industry.
During my involvement with the Award activities, I had the incredible opportunity to enhance my teamwork and communication capabilities.  Furthermore, I developed the ability to work under pressure and be a fast learner, which is the most critical skills required in workplace.
To any students considering the program, recognise that although you may feel uneasy about new experiences, the more you throw yourself out there into the unknown, the more you have to gain. I believe students should be more involved in Award activities and truly develop the capabilities that they value the most.
Tina graduated with the Employability Award in 2019, as part of the Award she completed or participated in:
BEL SWEP Program
EAIT Scholar Program
Winter Research Program
Civil3d online course
UQ Mates
Community volunteering