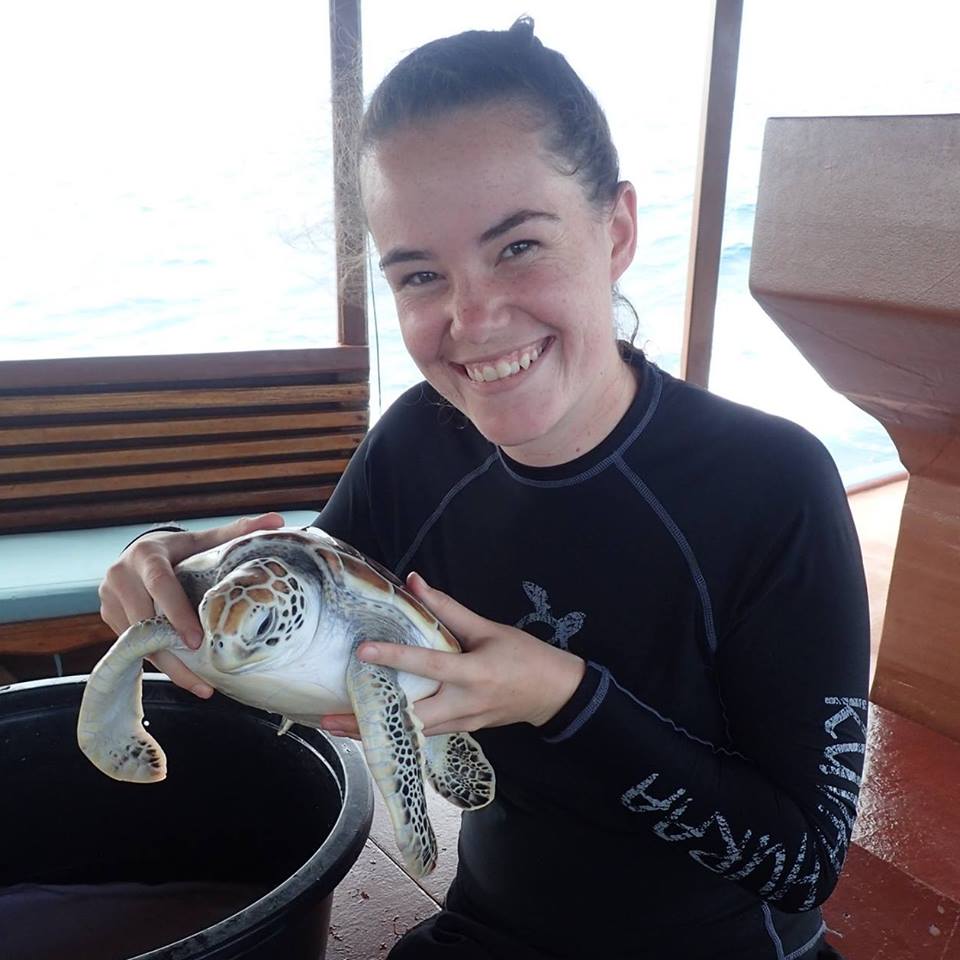 Proud Boorooberongal woman of Darug Nation, Hannah Allan let's us know how she's planning to Heal Country for UQ NAIDOC Festival this year.
My name is Hannah, and I am proud Boorooberongal woman of Darug Nation currently undertaking a PhD in the field of coral reef ecology. When I started studying in January, I was excited to hear about and join the Goorie Berrimpa student group. Inspired by Goorie, fellow PhD candidate Coen Hird and I recently started a student group within the School of Biological Systems – BIOL Mob – to create a supportive community and strengthen representation of First Nations in science.
I have always been passionate about conservation and strongly believe everyone has a responsibility to look after the Country that they are on, so I was excited when 2021's NAIDOC theme was announced as 'Heal Country'. Healing Country requires better protection of our environment and sacred sites, empowering communities to manage Country, embracing traditional knowledge systems, and acknowledging and rectifying historical injustices caused by dispossession. There is much to do, but when I think about the role I can play in Healing Country, I would like to help unite contemporary science with cultural understanding and traditional knowledges for effective and holistic management of Country, while advocating for Indigenous engagement and leadership.
NAIDOC week is a time to celebrate Indigenous excellence and cultures, educate ourselves and others, listen to truth-telling, and start some critical conversations. But in my opinion, this should be happening year-round. Although COVID restrictions stopped me from returning to my Country this NAIDOC week, I was still able to attend some great virtual events and look forward to the UQ NAIDOC festival – particularly hearing some deadly music and hopefully joining weaving workshop. The festival has something for everyone, and I hope the UQ community take the opportunity to experience and celebrate First Nations cultures while learning about our shared history.
---