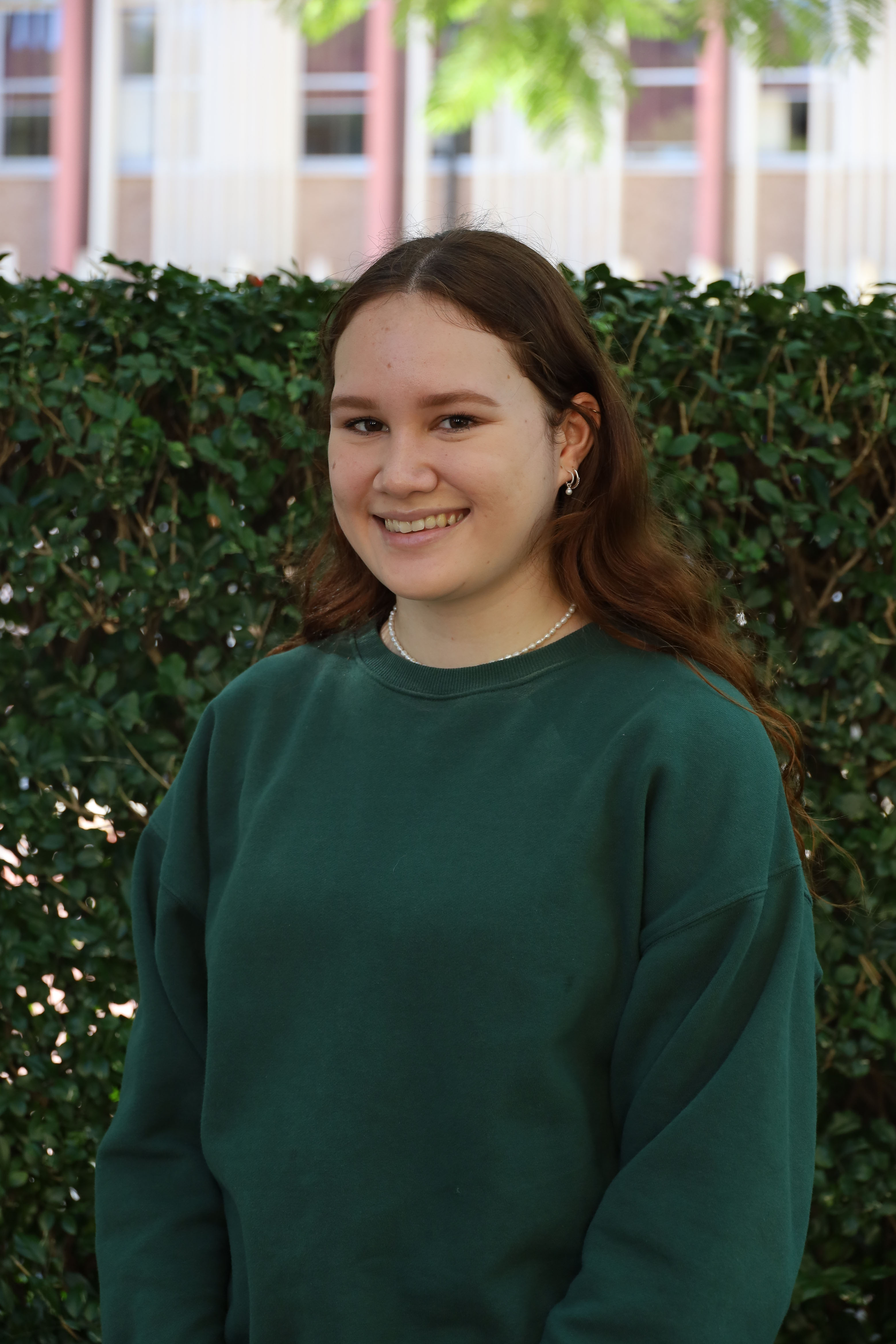 Get to know Isobel Yorkston, (Social Convener, Goorie Berrimpa Collective; recipient of The UQ Indigenous Commonwealth Education Cost Scholarship; recipient of The Geoffrey Huey Sattler Indigenous Scholarship) as she tells us what she's most excited for about UQ NAIDOC Festival.
To me, NAIDOC is a time dedicated to uplifting and appreciating Aboriginal and Torres Strait Islander people, culture and land. It is celebrating the invaluable knowledge and traditions Aboriginal and Torres Strait Islander cultures hold and the achievements of First Nations people that inspire us. It facilitates learnings and deeper understandings for Australia about Indigenous Australian cultures which is significant for progression
I'm looking forward to all of the events that are making up the UQ NAIDOC Festival this year as I believe they each bring different yet equally nice experiences. If I had to pick one I would pick the markets as I personally love walking around at markets and seeing what the community has to offer. Better yet, these markets will deliver deadly First Nations owned businesses and food stalls which is exciting.
I am the Goorie Berrimpa Collective Social Convener, so I organise most of the social events for the collective and work alongside a great team of executives. I am also an Aboriginal and Torres Strait Islander Studies (ATSIS) Unit Ambassador in which First Nations students can represent UQ at events and ceremonies. The ATSIS Unit has various facilities available to students and has staff who provide a variety of supports that are extremely helpful. The unit is a space where mob can study, yarn or relax (if mob aren't too loud haha). I generally study at the unit so I am there almost every day during the semester.
This year I was awarded The UQ Indigenous Commonwealth Education Cost Scholarship and The Geoffrey Huey Sattler Indigenous Scholarship. These scholarships have greatly supported my tertiary education responsibilities and educational prospects which I am so grateful for. I strongly encourage students apply for scholarships. These scholarships are available to help us get through university and to enable access to educational opportunities.
My main career-related aspiration is to become a social worker in the mental health field, working with children and/or adolescents. Whilst still at university, I hope to land an internship over the summer break before placement next year. In any experience I aspire to network, build connections, gain insight and develop skills which will support my long-term goals and are invaluable to life.
---