Sexual Violence Awareness Month is held in October to raise community awareness about sexual violence, promote the support options available to people affected by sexual violence, and continue to uphold the message that sexual violence will not be tolerated.
This year's theme is inspired by the 'Start by Believing' global campaign, transforming the way we respond to people who have experienced sexual violence.
**Trigger warning - Please note that Sexual Violence Awareness Month events cover topics related to sexual misconduct. We appreciate that not everyone will feel comfortable participating in this event and encourage staff and students to reflect personally before choosing to attend. If you require support please contact the Sexual Misconduct Support Unit.
UQ Respect will be holding events throughout the month to raise awareness of the reporting and support options here at UQ and a diverse range of external support services.
Details of our upcoming events are below.
Connecting with Community Supports - Survivors seen and believed
Date: 5 October 2022 - 10:00 to 14:00
Venue: Global Change Institute – Atrium & Room 275
Further information on the event can be found here.
This event brings together a diverse range of sexual assault support and response services to hold information stalls and conduct short workshops. Students and staff will have the opportunity to connect with both internal and external services and learn more about the support options and pathways.
Stall Holders include:
Zig Zag Young Womens Resource Centre
Specialist Support Services Qld (mens service)
Sexual Assault Helpline (DVConnect)
Brisbane Rape and Incest Survivors Support Centre (BRISSC)
Qld Police Service
R4Respect
eSafety Commission
Open Doors Youth Service (LGBTI)
UQ:
Sexual Misconduct Support Unit
UQ Respect
First Responder Network
Sexual Violence Awareness Month Workshops
During this event students and staff will have the opportunity learn from expert external support services. Click on the links below for further information and to register.
10:30am to 11:00am: eSafety Commission Workshop
11:00am to 11:30am: Reporting Sexual Violence Workshop – Qld Police Service
11:30am to 12:00pm: Brisbane Rape and Incest Survivors Support Centre Workshop
12:00pm to 1:00pm: Open Doors Youth Service Workshop
1:00pm to 2:00pm: R4Respect Workshop
Qld Police Service – Mobile Police Beat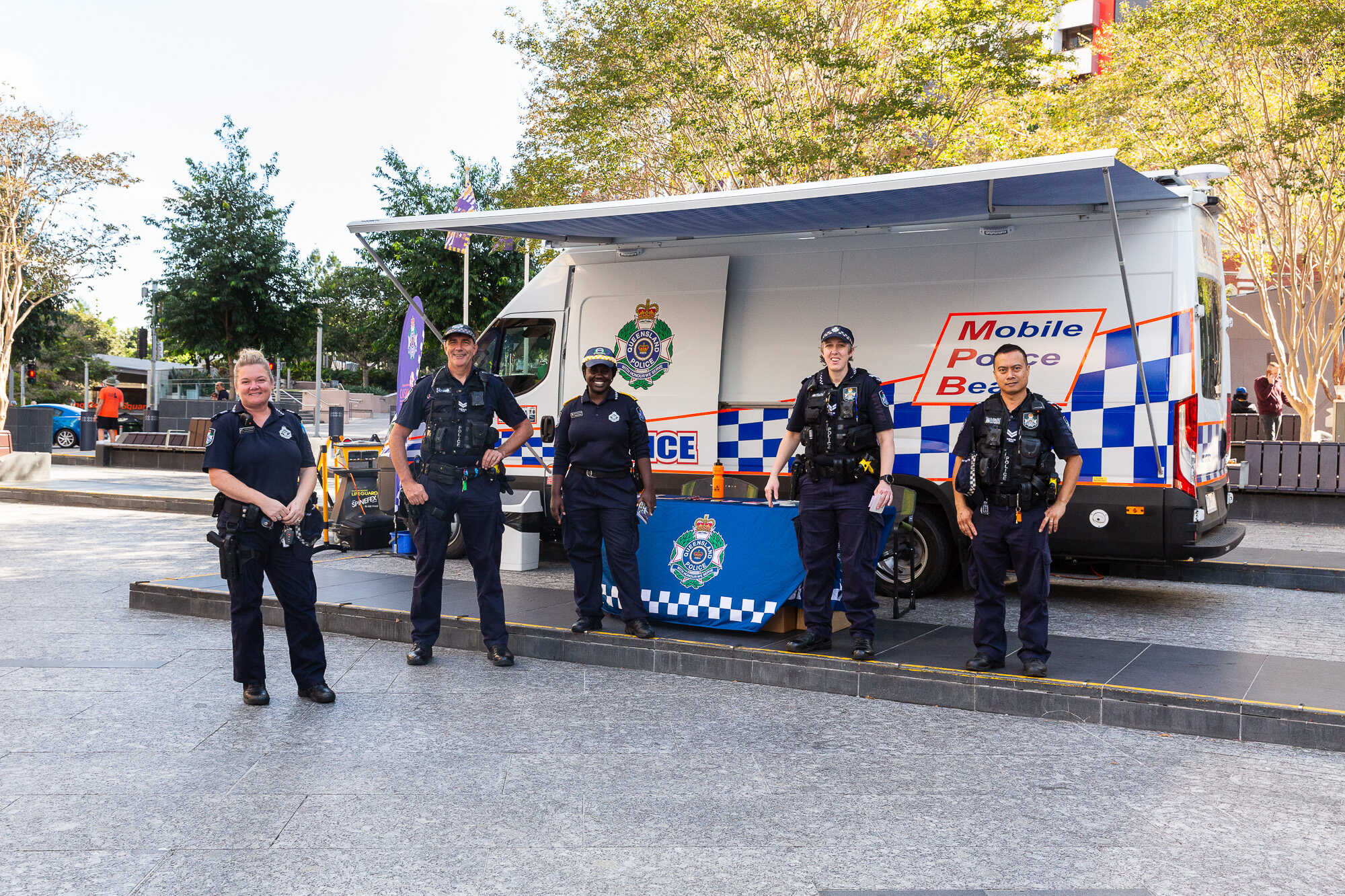 Throughout Sexual Violence Awareness month there will also be a Mobile Police Beat on campus at St Lucia staffed by a diverse range of officers.  There will be days where there are LGBTI liaison officers, officers from culturally diverse backgrounds, female only and male only. Please feel free to stop and have a chat with an officer. The Mobile Police Beat will be set up at various times in different locations on campus providing students and staff the opportunity to speak to officers about any matters. Follow us on socials for further information.
The Clothesline Project
Date: 18 October (Bloom activity)
Venue: The Great Court
Click here for further information and to register. The Clothesline Project activity will also be at Herston Hangouts on 19 October and Gatton Chill on 26 October.
This event is an interactive exhibit.  Students are invited to paint or write on a t-shirt to raise awareness of the impact on violence and abuse. The t-shirts will be turned into an art installation displayed in The Great Court from 19 to 21 October.