2021 UQ SLAM Tournament
3x3 Basketball Tournament returns to UQ with a Twist!
The world's number one urban team sport is returning to UQ! UQLife in collaboration with UQ Sport bring you the third annual 3x3 UQ Slam Basketball Tournament! 3x3 UQ Slam is for ALL basketball lovers. Get your crew together to compete in 3x3 Basketball matches for your chance to win cash prizes. Absorb the atmosphere with pre and mid-game entertainment, from hip hop dancers to a DJ and MC. This years tournament is also teaming up with ASCI and Skatewell to bring you a series of skateboarding demonstrations, workshops and competitions for UQ students and UQ community. Entry into the event is FREE and open to UQ students, staff and community to watch.
When and Where
Date: 7 October 2021
Site open: 3pm
Tip-off: 4pm
Tournament close: 9.30pm
Location: UQ Sport Multi-Use Courts, UQ St Lucia campus
Who and What
The game: 3x3 Basketball competition
Competition: Men's and Women's categories
Registration: FREE registration for teams (no registration required)
Entry: FREE entry for patrons
Prizes: 1st ($500), 2nd ($300), 3rd ($200) 
Food and beverages: Pop-up bar and food trucks on site
Entertainment: Food, DJ, live performances and giveaways
Highlights
Don't want to play but keen to watch? Our UQ SLAM tournament is open to UQ Students and the public to enjoy. Save the date and bring your friends to one of the biggest Thursday nights on campus for adrenaline pumping matches, skateboarding competitions, live DJ, entertainment, pop-up bar, food trucks, customised sneaker workshops and heaps more! Free entry - first in best dressed for patrons.
Men's and Women's 3x3 Competition
Men's and Women's teams will contest a series of matches to crown a champion. Games will be played for 10 minutes, or until one team scores 21 points. Winning team will take home $500! Register as a team or as an individual. Bring your friends, colleagues and family for the most pumping day of the year at UQ. Team registrations close 30 September. Tip off starts at 3.30pm, 7 October.
Mini Ramp Half Pipe Skateboarding Competition
This years tournament is teaming up with ASCI to bring you a series of skateboarding demonstrations and competitions. Think you have what it takes? Register for the Mini Ramp Half Pipe comp in the men's, women's and community division. Prizes up for grabs for those willing to take up the challenge. Competition runs from 3-7pm, 7 October.
Customize your Sneakerz workshop
Join the global trend that appeals both to the fashion industry and the collectors - best known as "sneakerheads." Hang out with like-minded creatives and be guided by creative artist Yin who will be able to help take your ideas to another level. BYO own sneakers. All art materials provided. 10am-1pm 7 October.
Always wanted to learn to skateboard but never been game enough to try? Or already have the skills and want to learn more advanced moves? This is your chance! Skatewell are offering free small group workshops during 3x3 UQ SLAM for people who want to learn or advance their skills. Workshops run from 12-2.30pm, 7 October.
Share in a prize pool worth $2000! 3x3 UQ Slam winners will take home major cash prizes for first, second and third place in the men's and women's draw. $500, $300 and $200 respectively. All winners will also take home a UQ Sport prize pack. ASCI will also be handing out prize packs for the men's, women's and community mini ramp half pipe skateboarding competition.
DJ, MC, Live Entertainment
3x3 UQ Slam wouldn't be the same without the DJ, MC, hip-hop dancing and endless atmosphere and entertainment. Grab your friends and cheer on your favourite team from the grandstand. Enjoy continuous entertainment from 3pm as well as food trucks and open bar.
3x3 Rules and Registration Information
Registration is completely FREE!
Minimum of 3 players; maximum of 5 players per team
Matches10 minutes long, or decided by the first team to score 21 points
Participants can register as a team, or as an individual, in the Men's or Women's competition
Participants must be a current UQ student to be eligible to play
Participants must submit their UQ student number, email address, and phone number when completing the registration form for COVID-19 tracing purposes
Individual participants will be assigned to a team for the competition
Registration opens Monday 26 July
Registration closes on Thursday 30 September at 9am
Game Day Program
Join us on Game Day for a live DJ, MC, Hip-hop dancers, food trucks and all the action from our 3x3 and Mini Ramp Half Pipe competition. 
TIME
DESCRIPTION
10am-1pm
Customize your sneakerz workshops
12-2pm
Skateboarding workshops (beginner, intermediate and advanced)
2pm
Rider Briefing + check in
Mini Ramp Half Pipe Skateboarding comp (All grades)
3pm
Gates open to patrons
DJ, MC, Food outlets, bar open
 
3x3 Basketball Briefing + check in
Men's and women's teams
 
Mini Ramp Half Pipe competition begins
 
Mini Ramp Half Pipe comp 
(Open Men's grade)
3.30pm
Mini Ramp Half Pipe comp
(Open women's grade)
4pm
Mini Ramp Half Pipe comp 
(UQ Men's grade)
 
3x3 Tip off Round Playoffs
4.30pm
Mini Ramp Half Pipe comp 
(UQ Women's grade)
5pm
Skateboarding Demo Rider Showcase
5.30pm
Finals - Mini Ramp Half Pipe comp
5.30pm
Finals - Mini Ramp Half Pipe comp 
(Open grades)
6pm
Finals - Mini Ramp Half Pipe comp
(UQ grades)
6.30pm
Winner Presentations
Mini Ramp Half Pipe competition
(All grades)
7.30PM
3X3 Basketball Half time show
Performances by Street Groove
8pm
Finals - 3x3 Basketball
(Men and women's competition)
9pm
Winner presentations
3x3 Basketball competition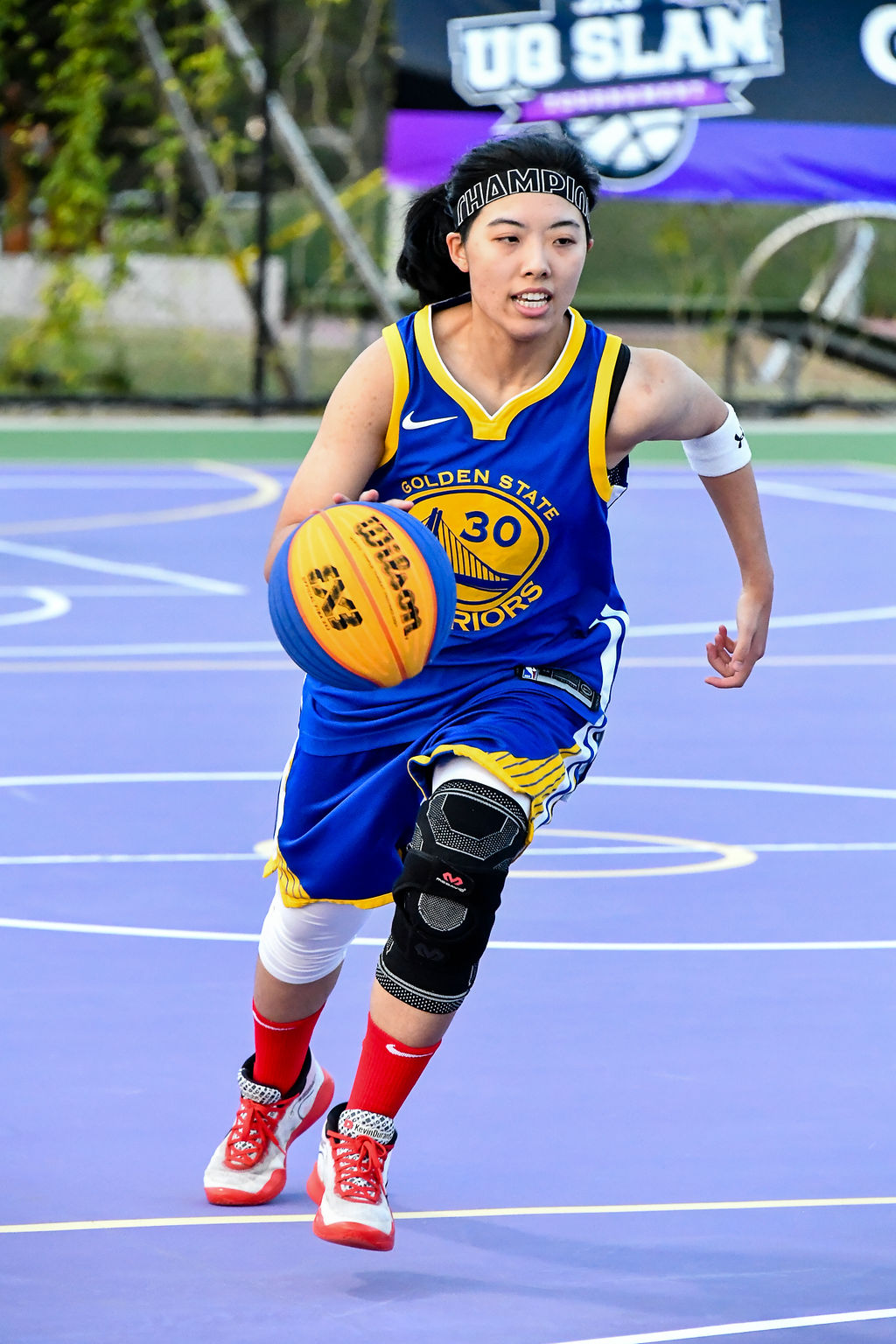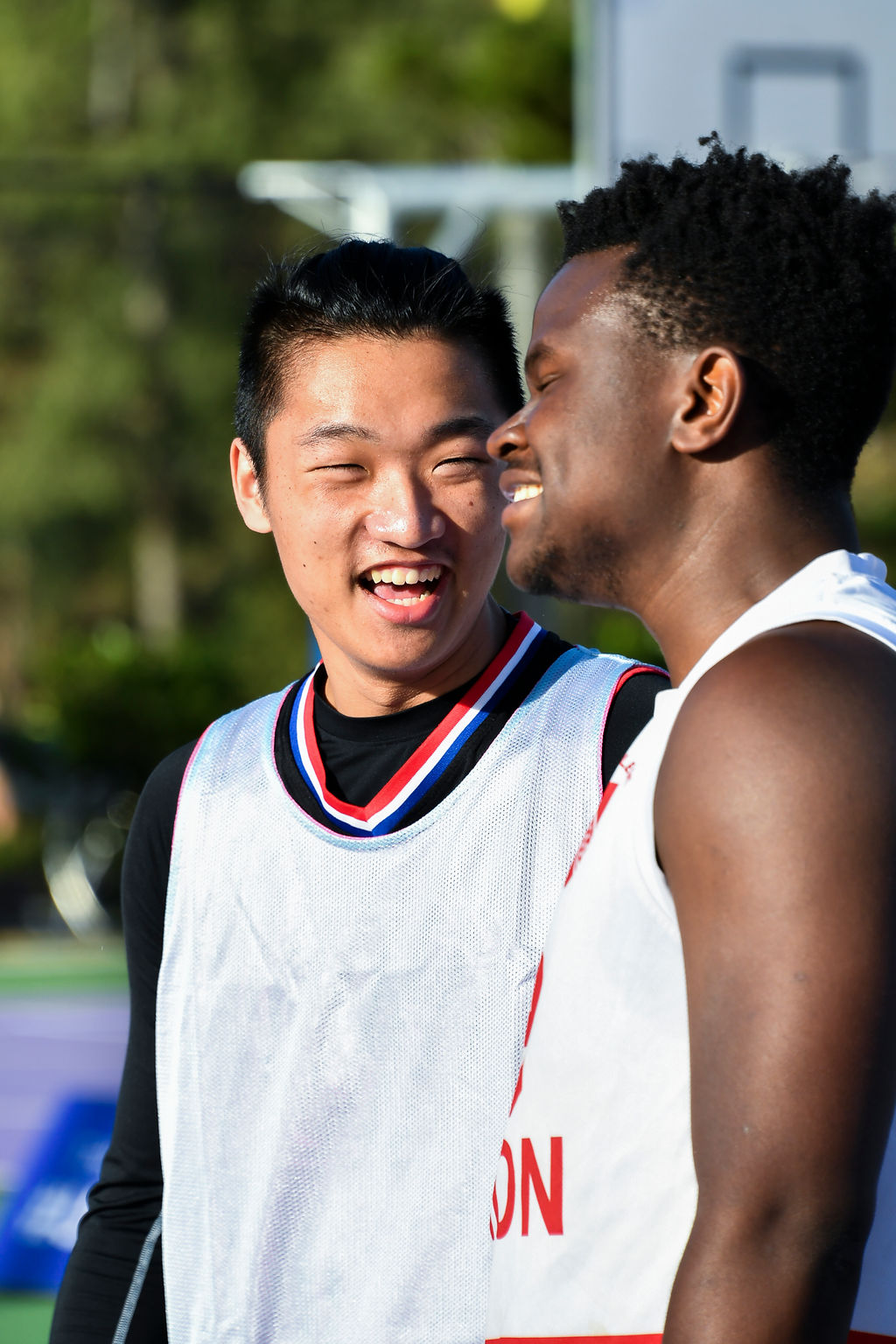 2020 3x3 SLAM Champions
Winner of the 2020 men's competition
Winner of the women's 2020 competition
COVID Safe Events
All events and spaces are operating in line with current guidelines. We ask that you please practice social distancing at all times.
You may attend an event or activity at a UQ location providing:
Have not been in close contact with an active COVID-19 case and are required to quarantine
You are feeling well and have not had a fever, cough, sore throat, headache, distorted sense of taste, shortness of breath, chills, vomiting or any cold/flu like symptoms within the last 24 hours.