What is National Volunteer Week?
National Volunteer Week is held from Monday 17 May - Sunday 23 May 2021 and is an annual celebration that acknowledges the generous contribution of our nation's volunteers. The week says thank you to six million Australians who volunteer their time across the country selflessly each year. In particular it is important to UQ, as it is a chance to recognise and celebrate our own UQ volunteers who have generously dedicated their time welcoming and mentoring students, giving back to the environment and assisting the community.
This year's theme celebrates Recognise. Reconnect and Reimagine which acknowledges that it is time to:
RECOGNISE celebrate, and thank volunteers for the vital role they play in our lives.
RECONNECT to what is important by giving our time to help others and ourselves.
REIMAGINE how we better support volunteers and communities they help. 
We want to thank everyone for their tremendous efforts over the last year and continue to see the good work especially in challenging times being done across the Nation.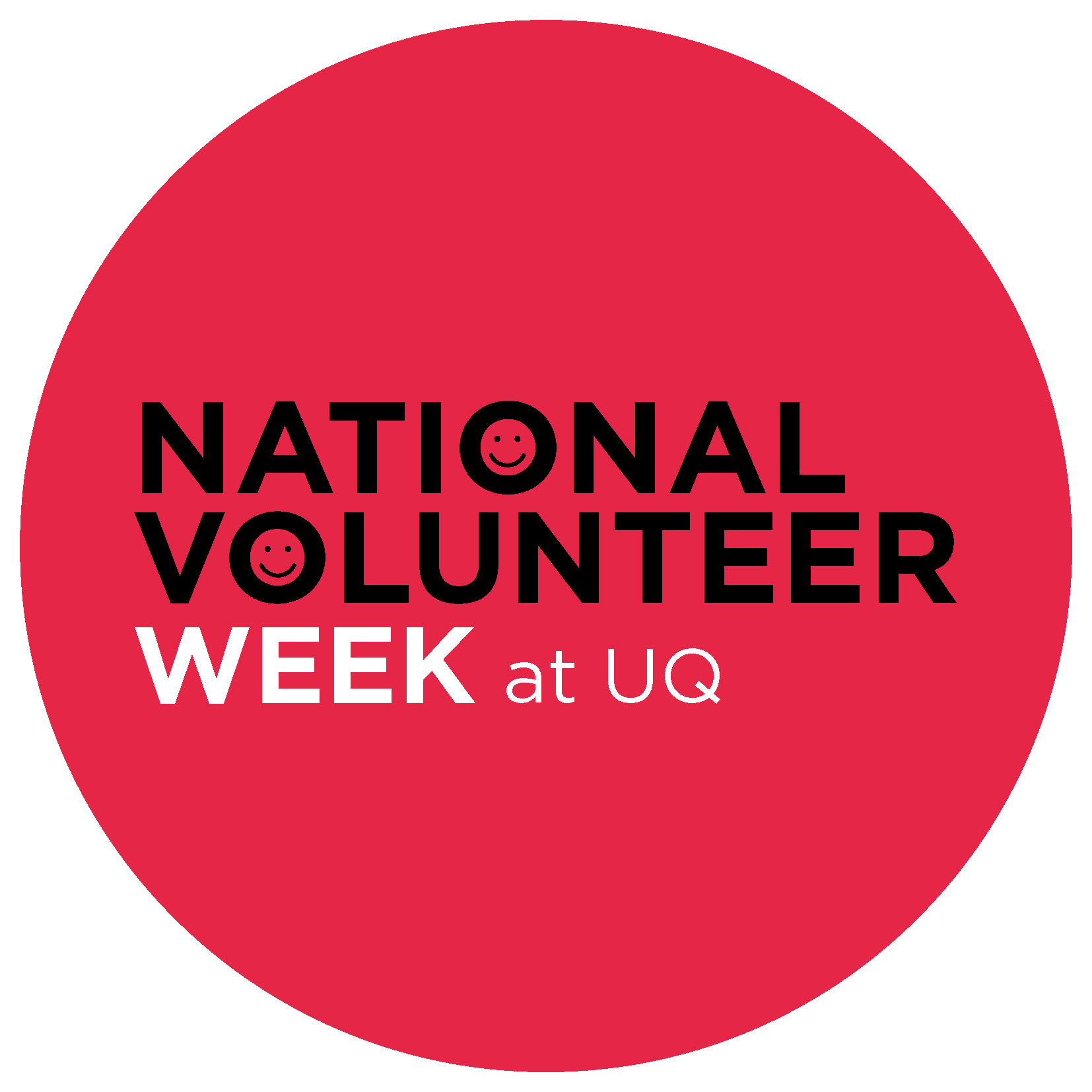 What's on
How to Get Involved Online
A fantastic online information session covering all opportunities on to be a volunteer, mentor or student representative when studying externally, in both official and unofficial capacities.
How to get involved on campus
A one stop shop information session explaining the process on how to be a volunteer, mentor or student representative at UQ.
Get Involved drop in at Weekly Events
Get Involved representatives will be at the weekly events across St Lucia, Herston and Gatton to answer all your question on how to get involved with mentoring and volunteering at UQ!
Ways to Volunteer at UQ
Find out how you can become a part of the Volunteering frenzy at UQ. There is so much opportunity! Become a volunteer or mentor and have the chance to be a part of hundreds of opportunities and projects across UQ that give back! Please note due to COVID-19 some opportunities may be on hold at the moment. But feel free to take a look around or get in touch to find out when more opportunities will come available.
Employability Award
The Employability Award is a structured program that recognises the personal and professional development you can gain from your involvement in activities above and beyond your academic studies.  It is essentially a learning program that will guide you through a range of experiences and reflections to unlock your potential. 
Participation is open to both undergraduate and postgraduate coursework students studying at UQ with the opportunity to receive the Award upon graduation.