Winter in Queensland
18 June - 16 July
Spend winter with UQ in Queensland!
Warm up this winter with us!
This winter break, UQ is bringing you a program of activities, workshops, day trips and opportunities to chill out while making new friends and building stronger connections with the UQ community. From ice skating to whale watching, winery tours to gardening, wellness workshops and sports, UQ's Winter in Queensland program is jam packed with experiences that will help you meet new people, develop your skills and recharge for Semester 2.
The best part: you can get involved with as much or as little as you like.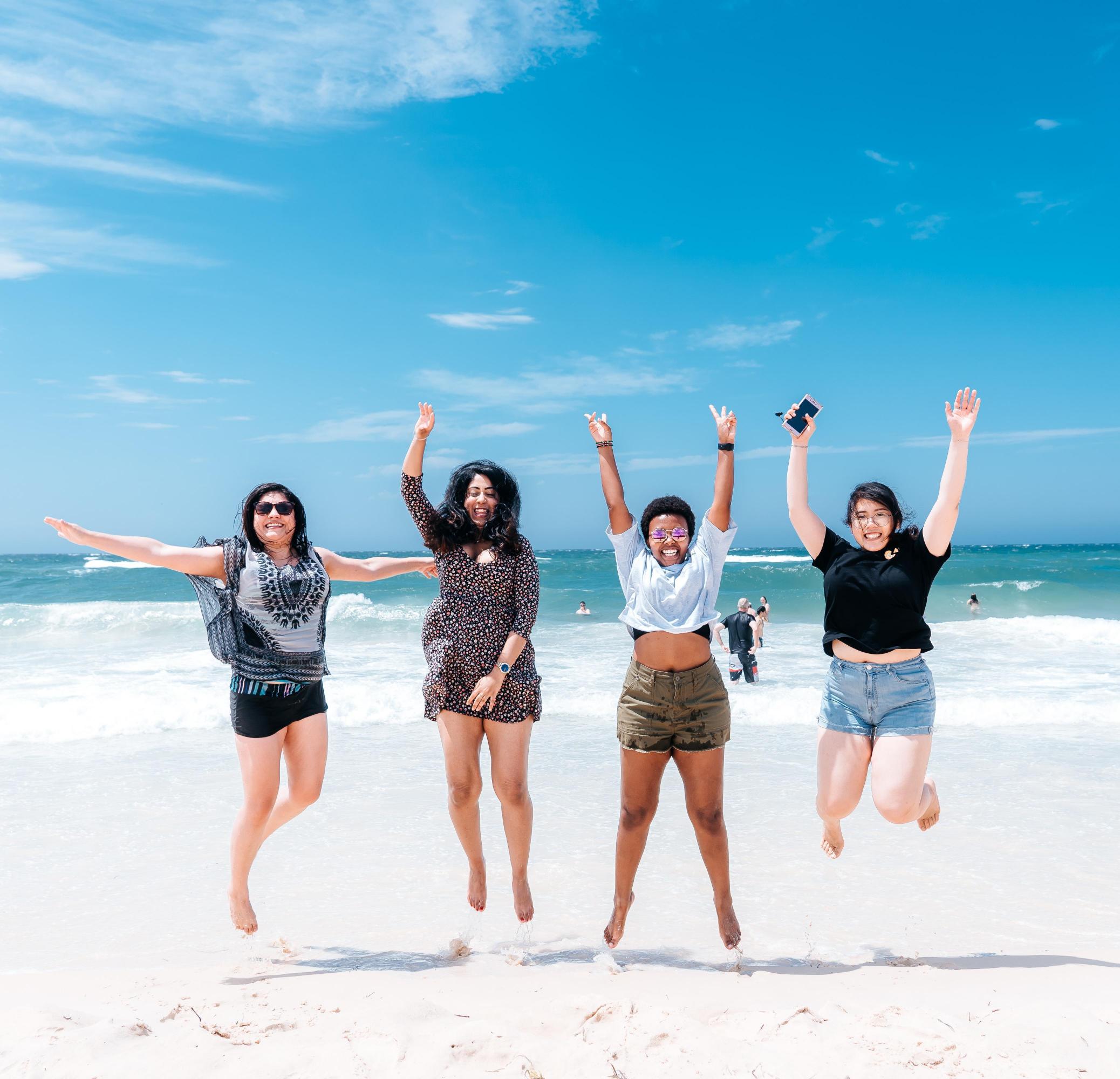 What to expect
See old friends and tackle experiences together, or meet like-minded people to jump in and discover something new. We'll connect you with your UQ peers so you'll have friends for life.
From yoga to ice skating, badminton to futsal, there are plenty of opportunities to get moving.
Why not try something new? Explore more of Brisbane and its surrounds with a whale watching, day trips to national parks and islands, or even join a winery tour.
Sign up for our Job Club Boot Camp and gain job-ready skills to help give you the edge.
Program highlights
16 July 2021

12:00pm

–

6:30pm
Christmas in July will be celebrated at our Gatton Campus - enjoy the warm cheer with friends new and old.
Join the crew to deliver the largest second-hand book sale in Queensland whilst raising funds to help people in crisis. There are a range of roles available from front of house support, cash register operators, packing, nightfill and much more.
21-25 June
Refugee Week is Australia's peak annual activity to inform the public about refugees and celebrate positive contributions made by refugees to Australian society. Join UQ in celebrating this important week.
Being a UQ Student has its bonuses. We give you exclusive access to a number of sites and activities that you just can't get anywhere else!
UQ Exclusive access to the Moreton Bay research Station on Stradbroke Island. Spend the night on Straddie.
Come to CV Day to receive advice from UQ Employability staff on how to create and refine an excellent CV.
Join Sunset Safaris as we explore and snorkel the stunning Tangalooma Shipwrecks, and see the shipwrecks on this exciting 2-Day adventure!
Explore the full program
A taste of a virtual internship, Forage offer free virtual experience programs that are self-paced and take 5-6 hours to complete.
LinkedIn Learning is one of the largest software and skills training websites and is free for UQ students and staff. Why not spend some time over the break upskilling?
UQ Library will be running a series of workshops across the break covering software, research skills, and publishing and research management. Check out what's available.