Summer in Queensland
22 November 2021 - 11 February 2022
Spend summer in sunny Queensland
The Summer in Queensland program is back! This summer break, UQ has designed an exciting program rich in adventures, events, activities, workshops, day trips and opportunities to relax. Get to know your UQ community and create lifelong memories with friends so that you always carry a little bit of UQ with you.
Check back at this website regularly as new experiences and opportunities are added throughout the summer break.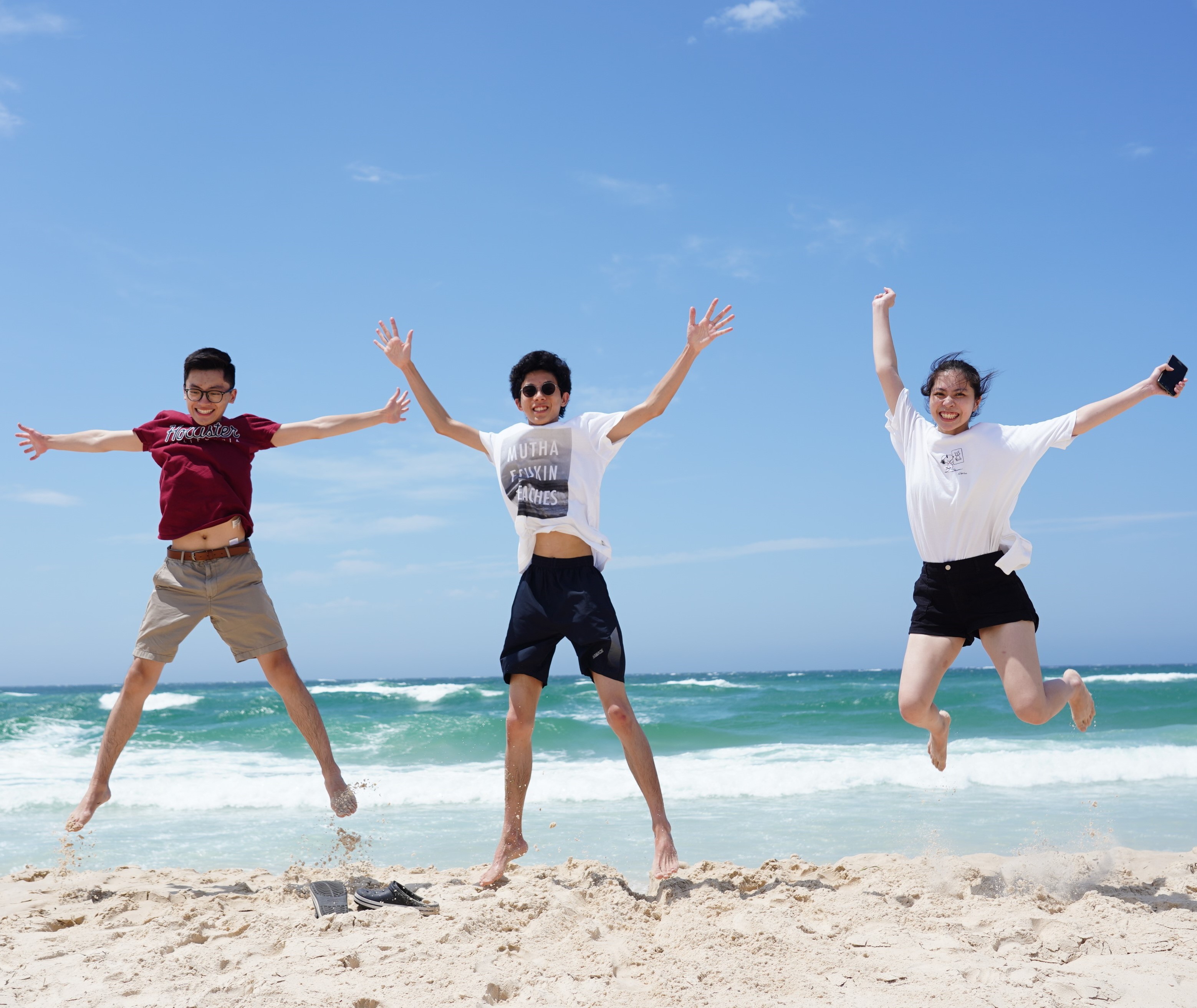 What's better than spending summer in Queensland with it's warm weather and pristine beaches? Winning awesome prizes - that's what! Check out the competitions UQLife has running over the summer for your chance to win.
Upcoming highlights
Looking for a unique way to stay in touch with family or friends back home?Send a personalised greeting card along with a professional portrait back home for FREE! You just need to register for BOTH a Photography session (9/12, 15/12, 6/1) and a Card making session (14/12, 21/12, 12/1).
Join a day of absolute adventure as you explore the pristine waters and sands around Moreton Island!
Join one of our How-To sessions! These sessions are all about strengthening connections between staff and students, where our friendly staff volunteers will be sharing a skill with students in an informal workshop setting.
Holiday House
Spend your summer break with us at UQ Res
Come join us for a holiday staycation at the brand new Kev Carmody House and be one of the first to stay there!
There will be fun filled activities over the 2 weeks where you can participate in as much or as little as you want.
Prefer to chill by the pool and laze around during the holidays? You are in luck as there is a rooftop pool deck with the best view in town. There is a music room, games room, movie room and a private gym for you to use during your stay there.
Learn signs and symptoms of common mental health problems, where and how to get help, and what sort of help has been shown to be effective.
Come and see how UQ generates its electricity with an exclusive access to the Warwick solar farm.

Join the UQ Respect crew for a night of wonder at Circus in a Tea Cup!

Join the UQ Community for a festive lunch at the brand new Kev Carmody House!

Enjoy an evening of peace and discovery while gazing at the southern skies at the picturesque Gatton campus.

Join us at our beautiful campus at St Lucia for the opportunity to reconnect with your deeper self and support your wellbeing.

In the tradition of Thanksgiving in the United States, we're inviting you to Friendsgiving - a day of celebration, making new friends and appreciating the highlights of 2021. Being away from your home during the holidays can be hard, but we've got your back.
UQ's Christmas Markets are back! Sing along to carols, sample some festive delights and get a selfie with Santa. There's something for everyone, from a cash bar for the adults to a jumping castle for the kids! Why not pick up unique Christmas presents from one of our many market stalls?
Dive into the Christmas spirit and decorate your own mini Christmas tree!
Come and join the fun in decorating your own Gingerbread house! Design, build, decorate - and bite!
Join the UQ Community for a festive lunch at the brand new Kev Carmody House!

Watch a Xmas movie at the outdoor movie space at The Kev Carmody House with your fellows. Open to Everyone!
Sign up for this unique opportunity to spend Christmas day lunch at the home of a volunteer UQ Staff member. Immerse yourself in Australian culture and Christmas traditions while also sharing your own culture too. Spots are strictly limited and will be filled on a first come first served basis.